What we do
Our Mental Health Occupational Therapists (MHOT's) work with you to improve your mental health and wellbeing.
Our team can provide you with the tools to support you to regain control of your life. Your MHOT will work with you to identify your goals and will then assist you to develop a plan to achieve them.
Our clients include those who are challenged by anxiety, depression, schizophrenia, post-traumatic stress disorder (PTSD), bipolar disorder, personality disorders and more. As a client, it might be holding you back from living the life that you want.
MHOT interventions are client-centred and goal directed, ensuring they are supporting you to develop the skills you need to achieve your goal. This can range from anxiety management strategies to strategies to support thinking or concentration to learning how to complete activities of daily living, to getting a good night sleep.
This can be achieved through education, therapy, guidance, and support. The types of services in Mental Health Occupational Therapy include:
Emotional awareness and regulation strategies
Stress / Anxiety management and relaxation techniques
Social skills and communication strategies
Everyday living skills and problem solving
Support to manage addiction and/or maintain sobriety
Money management
Work and study skills
Motivational interviewing and goal setting
Support to understand and strategies to manage behaviours of concern
Tools, guidance, counselling, and training to help you meet and overcome your challenges
Our Strategies
Our MHOT's aim is to empower you to live a quality life through:
Developing and implementing social stories for enhanced learning
Addressing impact of mental health conditions on cognition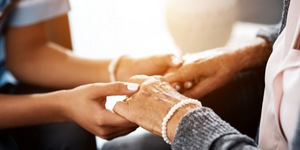 Emotional and psychological wellness training
Improving self-care and daily living activity routines
Providing mental health functional assessments and intervention plans
Providing alternative strategies to restrictive practice
How we're different
Our Mental Health Occupational Therapists (OT's) are fully mobile and will meet you in your home, the community or workplace. Or we can connect via Telepractice.
Recovery Station have MHOT's available across the Hunter, Central Coast, Sydney and Illawarra regions. This means our team has a broad and diverse experience across many different disabilities and conditions as well as aged care.
Our MHOT's form part of our Multidisciplinary Allied Health team that work together toward your goals. Plus, our comprehensive reporting means that we can support you to have the best plan in place to build on your skills.
Recovery Station are registered providers for many of the funding options available to people in Australia to support their allied health needs. To learn more about our funding options, please click here.
Make a Referral
Call or complete our form today.