What we do
Our Physiotherapist's focus on your movement and function to improve your mobility and participation in everyday life.
Our team is all about supporting you to be more active, independent and to have more freedom in your life.
This means that we work with you on the challenges to your movement that may be present from birth, acquired through life-changing events or are a result of the ageing process.
Your physiotherapist will assess your needs on an ongoing basis, provide recommendations, treatments options and then support you as you progress. They may help you to recover from injury, reduce pain and stiffness, increase mobility, prevent further injury, set your personal goals, determine the best treatment and provide education and advice regarding coping with fatigue, depression and anxiety.
After assessment and developing a plan, your physiotherapist may recommend the following:
Exercise programs to improve mobility and strengthen muscles
Muscle re-education to improve control
Airway clearance techniques and breathing exercising
Soft tissue mobilisation
Reconditioning and physiotherapy supervised gym sessions
Rehabilitation following injury or onset of condition
Aquatic therapy classes and programs
Assistance with the use and selection of aids, splints, and wheelchairs
This means that you will be supported in improving your ability to participate in everyday activities. These may include being able to walk your dog again, walk to the grocery store and access high shelves, get to the beach or your favourite park, enjoys water based exercise , engage fully in social events, starting, or re-joining the workforce and perhaps taking care of yourself and others.
Our Strategies
Our Physiotherapist's aim is to empower you to live a quality life through:
Rehabilitation following injury or onset of a muscle condition
Create a personalised plan to improve health and wellbeing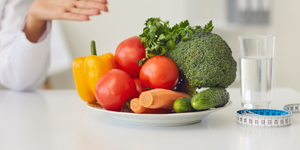 Fitness for weight loss and improved function
PD WarriorTM (Parkinson's disease program)
Airway clearance techniques and breathing exercise
Aids and equipment to improve mobility and strength
How we're different
Our Physiotherapist's are fully mobile and will meet you in your home, the community or workplace. Or we can connect via Telepractice.
Recovery Station have Physiotherapists available across the Hunter, Central Coast, Sydney and Illawarra regions. This means our team has a broad and diverse experience across many different disabilities and conditions as well as aged care.
Our Physiotherapists form part of our Multidisciplinary Allied Health team that work together toward your goals. Plus, our comprehensive reporting means that you have the best plan in place to build on your skills.
Recovery Station are registered providers for many of the funding options available to people in Australia to support their allied health needs. To learn more about our funding options, please click here.
Make a Referral
Call or complete our form today.